When the beer is serve?
Nice malty aroma.
How's the taste?
Can see a nice head, nicely carbonated. The first gulp have a lot of nice aroma and taste going on. Malty aroma with light bitter end. A bit more fizzy then expected, maybe because from the tap. Very smooth and easy to drink. The after taste is good, with some malty sweetness to it as well.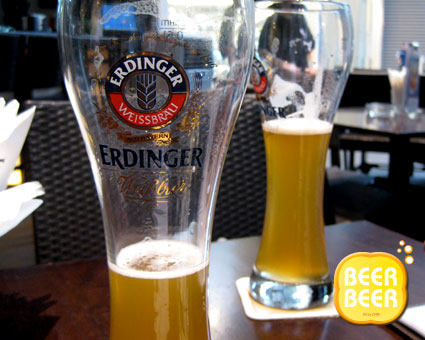 What's the colour?
Cloudy dark yellow
How's the design?
Nothing much on the design, just a typical weissen glass.
Where to get?
I drank it in Weissbrau @ Pavillion, KL
My Opinion:
Sure is a nice beer that can easily goes with food. Fried stuff will be a perfect match for this beer. I prefer the beer to go with food then just drinking it alone.
Share on Facebook