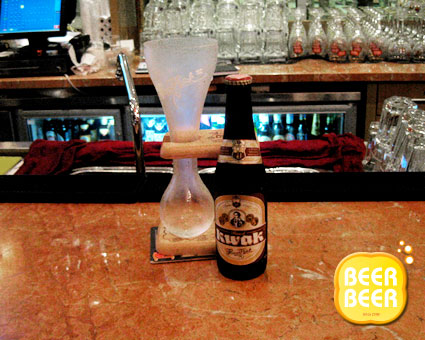 When the cap is pop?
Sweet aroma in the nose.
How's the taste?
Bitter sweet taste with some malt flavour. Pack with sweetness, making your mouth full with sweetness all over. Have some nice fine bubble and with a good head. But the carbonation didn't last that long. With 8.4% ABV this beer do have some kick in it. Is easy to drink for such high alcohol beer. The after taste linger in the mouth for quite long.
What's the colour?
Crystal Reddish Brown.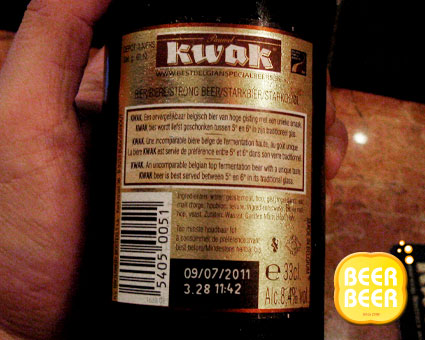 How's bottle the design?
Nothing much on the bottle design, but more on the serve glass which I like it a lot.
Where to get?
I drank it in Brussels @ Menara Hap Seng
My Opinion:
If you like sweet beer, this is the beer to go with. Matching with food will not be easy as this beer is sweet, maybe can go with some saucy meal with sour and salty taste. Cheers!
Share on Facebook