October 23, 2020 – 9:10 am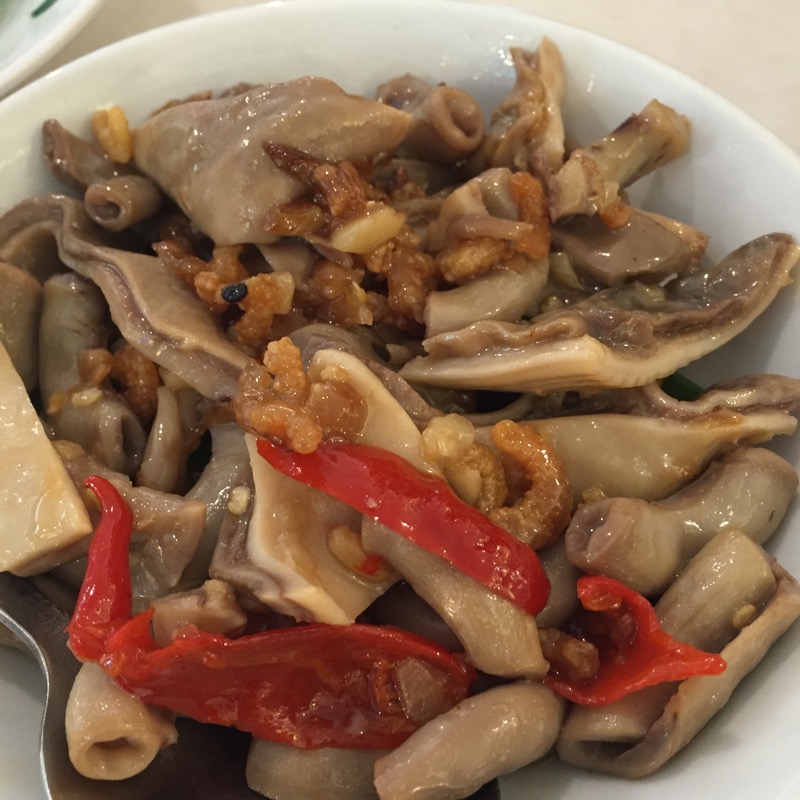 This week onwards we will start to try to trigger more locals to put in more local food into their bar snacks menu!
One of mine favourite bar snacks is stir fried pork stomach & intestines with dried shrimp and chili. For me this dish a nice combination of light salty that bring up the taste of the pork and the chili to spice things up. The texture of this dish is the character. Overlooked and the parts will be rubbery, undercook will be dangerous to consume.
Most importantly, must wash the part very clean before stir frying it. As a smelly intestines will not make the diners happy.
Recommendation of beers to go with this dish would be simple lager or pils. As for my pick, I'll go for a pale ale to give a nice light citrusy and bitter to add depth to the dish, while the saltiness of the dish bring up the malt sweetness of the beer!
If you got any other suggestion for local food as bar snacks, please comment on the post!
Share on Facebook