February 27, 2021 – 4:48 pm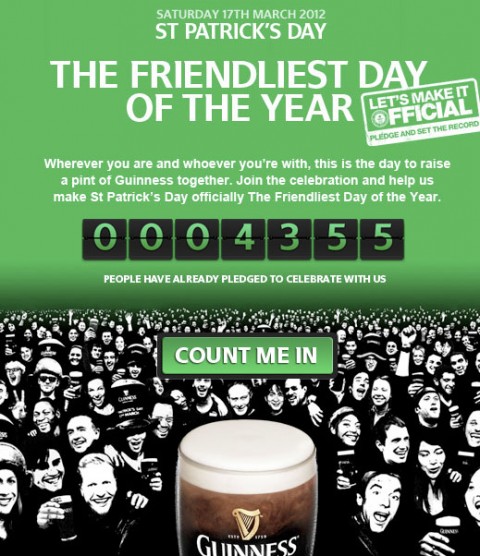 Guinness St Patrick's Day is back. This time they have different gimmick to add on to this event. They are gathering as many people to pledge on that event to enter into Guinness World Book of Record for the biggest gathering around the world.
But so far Malaysia is still very far behind. Although St Patrick's Day is not our celebration but we are sure Guinness drinker. So how can we lose out on this race. We must be a bit kiasu and at least make it to top 5.
What is it for… hell just for fun! That's what drinking beer is all about!
Share on Facebook